Description:
This hair type is categorized by those who are constantly reaching for success and are willing to work hard to get there. Their incredible intelligence allows them to figure out any problem. Priding themselves on their mature sophistication, Bold Brunettes are the perfect people to take home to mama.
Get The Look
Leave-in care emulsion strengthens the hair lengths, provides softness and gives long hair ultimate beauty and shine.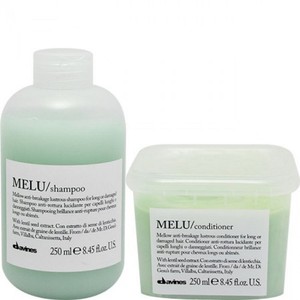 Ideal for long or damaged hair. Its formula, characterized by a soft and creamy foam, is designed to gently cleanse long or damaged hair, making it shiny and silky.